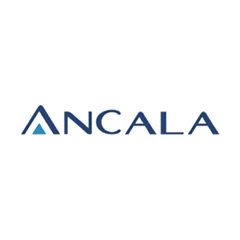 Ancala
Ancala buys portfolio of anaerobic digestion plants
---
April 19, 2017
Ancala Bioenergy Limited ( Ancala Bioenergy') has announced that it has acquired Biogen, a leading owner and operator of anaerobic digestion plants in the UK, for an undisclosed sum from 50/50 joint venture partners Bedfordia Group and Kier Group.
Biogen owns and operates a portfolio of seven anaerobic digestion plants in England and Wales that provide cost-effective, low carbon, food waste management solutions. Working with supermarkets, the hospitality industry, food manufacturers and local authorities across the UK, the plants recycle around a quarter of a million tonnes of food waste each year.
The anaerobic digestion technology enables the plants to convert the food waste into renewable energy and nutrient-rich biofertilizer which is PAS 110-certified. With an installed generation capacity of approximately 13MW, Biogen's anaerobic digestion plants produce enough green energy to power 25,000 homes. It is an important component in the UK's commitment to generating renewable energy and reducing waste to landfill, and as such, Biogen's plants benefit from a combination of index linked Renewables Obligation Certificate, Feed-in-Tariffs and Renewable Heat Incentive subsidies.
Spence Clunie, Managing Partner, Ancala Partners LLP, commented:
"Biogen is well known in the industry as one of the leading owners and operators of anaerobic digestion plants. The team has over ten years of experience in the sector and their operational excellence and commercial reach provide Ancala with an established platform from which to expand in the sector."
Adam Feneley, Managing Director, Biogen, commented:
"­The acquisition is another exciting milestone in Biogen's history which further enhances the company's reputation as the number one food waste to renewable energy company in the UK. The investment is excellent news for Biogen and marks the next stage of growth for the business."
John Ibbett, Chairman, Bedfordia Group, commented:
"I am immensely proud of all Biogen has accomplished in its 11 years, of the market-leading business we have built and of the team of people who have made it possible.  Biogen has always led the way for others to follow in the AD industry and I have every confidence that the new shareholders will enable Biogen to continue in its success."
The seven plants are located in Bedford, Rushden, Baldock and Atherstone in England and Aberdare, St Asaph and Caernarfon in Wales. Plants are strictly regulated by the Environment Agency and Animal Health and managed to the highest environmental and safety standards (ISO 9001, 14001; BS OHSAS 18001).
Ancala Bioenergy is an infrastructure investment vehicle managed by Ancala Partners LLP, the independent mid-market infrastructure investment manager.
About Ancala Partners LLP
Ancala Partners LLP is an independent infrastructure investment manager founded in 2010.
Ancala launched its UK Mid-Market Infrastructure Platform in February 2016 to meet the requirements of long-term investors looking for enhanced returns from core mid-market infrastructure investments in the UK. Ancala now has over £800 million in funds under management (as at end-February 2017).
Ancala's highly-experienced team has a proven track record in originating, executing and managing mid-market infrastructure investments.
The investment team combines experienced infrastructure investors with operational leaders who have a proven track record of de-risking businesses and improving cashflow through pro-active asset management, thereby protecting and enhancing returns.  Ancala's senior partners are market and industry veterans with over 100 years' experience.
A strong network at senior levels with corporate and market participants enables Ancala to pro-actively source investment opportunities and generate a strong pipeline of bespoke investment opportunities in the UK and Europe.
Ancala is based at 40 Gracechurch Street, London EC3V 0BT.
About Biogen 
Biogen was established in 2005 and completed its first anaerobic digestion plant in Bedfordshire in 2006. The company's seven anaerobic digestion plants recycle around a quarter of a million tonnes of food waste each year, representing around 15% of the current food waste anaerobic digestion market.
Biogen's own environmental experts worked with the British Standards Institute (BSI), The Waste and Resources Action Programme (WRAP)  and the Renewable Energy Association (REA) to develop the national specification BSI PAS110 for biofertiliser produced from anaerobic digestion.  
Biogen is the recipient of several industry awards and was named Recycling Business of the Year' at the 2016 Awards for Excellence in Recycling & Waste Management. Biogen's head office is located at Milton Ernest, Bedfordshire.
For more information :