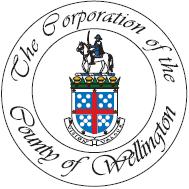 Wellington
County announces electric vehicle charger rates
---
June 30, 2017
Last June, the County of Wellington received $215,076 from the Government of Ontario's Electric Vehicle Chargers Ontario Programme (EVCO) to fund the capital and installation costs of three level 3 charging stations. The stations were installed at the Puslinch and Arthur libraries, and the Social Services office located at 138 Wyndham Street in Guelph.  The level 3 charging stations allow an electric vehicle to charge to 80% in only 20-30 minutes.  
The County owns and is required to operate and maintain each charging station for a minimum period of five years from installation. The charging stations have been operational since April 4. According to the Transfer Payment Agreement with the Government of Ontario, it is the Ministry's intent to ensure that Electric Vehicle Supply Equipment (EVSE) use is affordable for electric vehicle drivers within Ontario.  
Since April 4, the County has conducted a no-charge trial period for use of the charging stations in order to ensure the adopted charging fees are fair and affordable. The County has entered into a five-year service agreement with Greenlots to operate and maintain the charging network, including access to software for collection and processing of fees and reporting purposes.  
In an effort to ensure the charging fees are fair and affordable, the County has conducted a survey of fees being charged by other municipalities who own and operate level 3 charging stations. At June 29's County Council Meeting, Council approved a staff recommendation to charge $12.00 per hour, pro-rated by the minute, plus a flat fee of $2.50 per session.
"In keeping with its commitment to improving the environment, the County is pleased to be able to offer electric vehicle charging stations to our residents and visitors to the area," said Warden Dennis Lever. "I'm sure that these 3 charging stations will be well utilized."
The fees will come into effect on July 1.
For more information :
Organization:
County of Wellington

Address:
74 Woolwich St
Guelph,, Ontario
Canada, N1H 3T9
www.wellington.ca