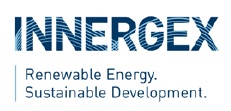 Innergex Renewable Energy Inc.
Innergex acquires two wind projects in France
---
July 7, 2017
Innergex Renewable Energy Inc. (TSX: INE) ("Innergex") is pleased to announce that a final agreement has been signed with BayWa r.e. to purchase two wind projects in France with a total aggregate installed capacity of 43 MW. The acquisition, subject to customary closing conditions, is expected to be concluded following the mechanical completion of the projects for which the commissioning is scheduled in the third quarter of 2017. Innergex will have a 69.55% interest in the wind farms and Desjardins Group Pension Plan will own the remaining 30.45%.
"With this acquisition, Innergex will then own 15 wind facilities in France for a total installed capacity of 317 MW," said Michel Letellier, President and Chief Executive Officer of Innergex. "Our expansion into France has been very successful. We have established an ecosystem made up of solid relationships with key developers in France, such as BayWa r.e., and we intend to continue to build on this momentum and to develop our own projects to pursue growth. Our assets are young and supported by long-term power purchase agreements which guarantee a low-risk and prosperous future."
The purchase price of the equity is approximately 27.2 million (or C$39.9 million), subject to certain adjustments. Innergex's net share of the purchase price will amount to about 16.5 million (or C$24.2 million) and will be paid through available funds under its corporate revolving credit facility. Non-recourse debts related to the projects, which are already in place, will amount to 72.0 million (or C$105.7 million) and will remain at the project level.
The Corporation will reduce its exposure to exchange rate fluctuations by entering into long-term currency hedging instruments.
DESCRIPTION OF THE ACQUIRED ASSETS
The two wind farms are located in the Champagne-Ardenne region of France. The aggregated installed capacity is 43 MW and the average annual power generation is expected to reach 118,000 MWh, enough to power about 24,775 French households. All the electricity produced by these wind farms will be sold under power purchase agreements (PPAs) at fixed prices of which a portion is adjusted according to inflation indexes, for an initial term of 15 years, with Electricité de France (EDF).
Innergex is expecting revenues of approximately 9.9 million (or C$14.5 million) and Adjusted EBITDA of approximately 8.2 million (or C$12.0 million) for the first 12 months of operations.
The projects consist of 18 Vestas wind turbines (with an individual gross capacity of 2 and 3 MW) that will be operated by the wind turbine manufacturer under a 15-year operation and maintenance contract.

Click here to read the full press release.
For more information :
Organization:
Innergex Renewable Energy Inc.

Address:
1111 Saint-Charles Street West, East Tower, suite 1255
Longueuil, Quebec
Canada, J4K 5G4
www.innergex.com/en

Contact:
Karine Vachon
Director - Communications
Tel: 450 928-2550, ext. 222
E-mail: kvachon@innergex.com