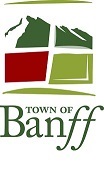 Banff
Largest solar installation in the Bow Valley goes live
---
Aug 23, 2017
The Fenlands Banff Recreation Centre is harnessing the power of the sun as it celebrates installing the largest solar photovoltaic system in the Bow Valley.

An array of 984 solar panels installed on three roofs is part of the 280 kW system, which began generating renewable energy July 25. With the electricity being produced at The Fenlands, the facility will see energy bill savings of approximately $15,000 per year.

The total project cost was $488,932. It was supported with a contribution of $244,466 through the Canada 150 Community Infrastructure Program, a $131,575 provincial grant from the Alberta Municipal Solar Program, and $112,891 of funding from the Town of Banff's Environmental Reserve, which is replenished through electricity franchise fees.

"The Government of Canada is calling upon communities across the country to collaborate in contributing to the clean growth transformation of the Canadian economy," said the Honourable Navdeep Bains, Minister of Innovation, Science and Economic Development and Minister responsible for Western Economic Diversification Canada. "Our Government is proud to have supported the Town of Banff's impressive solar panel array at The Fenlands Banff Recreation Centre. Banff is demonstrating for all communities how environmental sustainability also means supporting vital infrastructure and building our economy."

"The Alberta Municipal Solar Program is helping towns like Banff and others across the province cut their greenhouse gas (GHG) emissions and electricity bills. That allows municipalities to spend money on the many valuable services they provide Albertans," said Shannon Phillips, Alberta's Minister of Environment and Parks and the minister responsible for the Climate Change Office. "Solar energy pays dividends and helps make life more affordable. Twenty participating municipalities are expected to save a total of $416,500 on utility bills each year and reduce GHGs by more than 66,600 tonnes over the 25-year life of the solar panels. To date, the program has supported 70 jobs in our growing solar industry."

Banff is leading the way in the Bow Valley and among Alberta municipalities in capturing solar power. In addition to the Town's solar photovoltaic systems on The Fenlands Banff Recreation Centre, Banff Town Hall, and two public washrooms, the Town operates a popular municipal solar rebate program that has supported over 30 residents and businesses to install more than 170 kW of solar generation capacity.

"One of our priorities as a council is to be a model environmental community, and that means making investments in renewable energy that will reduce our overall environmental impact," said Mayor Karen Sorensen. "Energy consumption is Banff's largest source of greenhouse gas emissions. Any investment we can make to reduce that is a positive step for our community and helps us realize our goals of being environmental stewards."

The Fenlands Banff Recreation Centre is one of the municipality's largest consumers of electricity. With the new solar power system, approximately 20% of the electricity used each year will come from renewable energy.
For more information :
Organization:
Town of Banff

Address:
Box 1260, 110 Bear St
Banff, Alberta
Canada, TIL 1A1
www.banff.ca